It wasn't until I had kids, that a whole new world of worry and decisions opened up to me.
I remember when Eldest was born, the nurse came in and asked if she was going to use a soother.
I hadn't realized that parents actually decided this?
Didn't babies come with soothers attached to their onesies?
And once I quickly checked my two dozen"how to parent" reference books on hand;
I was even more confused.
I hadn't realized there were such strong opinions on the issue.
My sisters and I had both used soothers?
Was it wrong to use a soother?
It was the first of many many decisions that caught me off guard.
It took a few days before we said yes she will have a suckie.
By the time Youngest was on the scene?
I had fourteen packed in my overnight case to the hospital.
I hadn't realized, when we finally decided yes, how happy I would be with our decision.
This same crisis seems to happen over and over.
It doesn't change, no matter how long you've been parenting.
I always thought that after you had had a few years under your belt, the decisions would flow from some special fountain parents drank from; that would make everything crystal clear.
That hasn't been the case.
Over the years, I have laid awake at night wondering if The Agronomist and I were making good choices.
One such decision, was one I felt very strongly about.
We would never have a trampoline.
When we first started a family a close friend was a doctor.
He hated trampolines and quoted the statistics of broken bones and stories about trampoline injuries at the ER.
That was all it took.
I knew we were making the right decision.
As the girl's got older however,
it seemed every single family we knew had one.
They loved jumping on them.
They asked us pleeeease if we could get one.
It was the soother decision all over again.
Finally after a full year of pretty pleases, against my better judgement;
we bought a trampoline.
Unlike many backyard's we have strict rules.
Some days they are more enforced than others.
Unlike the soother,
instead of a few days, it took a few years for us to say yes to the trampoline.
And like the soother,
it has been one of the best purchases we have ever made.
The girl's love their trampoline.
It is used several times a day during the summer, by all of them.
We are so happy we "jumped" onto the trampoline bandwagon.
During this unseasonably cool summer it has been a godsend,
each and every week.
Is there something you've changed your mind about?
And have been happy you did?
Please.... no trampoline horror stories.
I don't think I can single handedly pull that sucker out of the back yard : )
xoxo,
PS These photos were all taken by the girl's of each other. I loved each and every one.
All 400 of them : )
For the first time, I will be linking up with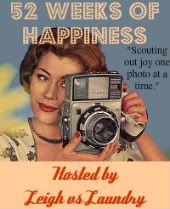 Along with Wordful Wednesday with
Project Alicia
and
Live and Love Outloud
!